Welcome to ThoseGuys.com 
2018 St. Augustine Music Hall of Fame Inductees
Celebrating 30 years! 1992-2022 Our Anniversary is Sept. 4th 
We are officially welcoming our newest member Jimmy Sexton! We also have some great new full band gigs booked in 2022 & 2023! We're headed back to The Beacon (monthly), SVR Music Festivals (April & September), Music By The Sea, and our final late night Veterans Day Show at SVR!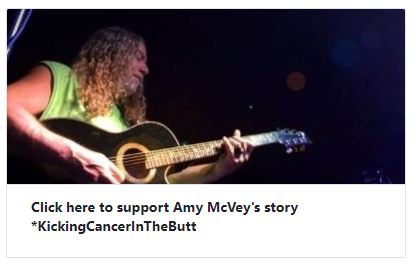 Combine passion, soul, energy, talent and you've got Those Guys, a Classic Rock band that always leaves the crowds cheering and wanting more.  Celebrating their 20th year together (1992-2022) traveling and performing all over the country, Those Guys have made their mark and built up quite the following. Chris McVey and  Walt Kulwicki have performed together over 30 years and it shows in their ability to either take the reigns or blend together as one.  Steven Mills on bass and vocals, Jimmy Sexton on guitars and vocals along with drummers Derek Hess, Mike Maple and Frankie Urzetta help complete the ultimate rhythm section.  Together, they're Those Guys, the band that'll keep your feet dancing and show you a good time!
Fall/Winter 2022
ALL OUR REGULAR WEEKLY SHOWS LISTED BELOW, PLUS:
Sat. November 11: Those Guys @ SVR Veterans Day Weekend 8-12
Sun. November 13: Walt @ Green Lion 11-2 reservations recommended
Sat. December 3: Walt solo at Golden Lion 5-9pm
Fri. December 9: Walt at SVR 8-11 (private)
Sun. December 11: Walt solo @ Green Lion 11-2 reservations recommended
Fri. December 23: Walt @ Green Lion Cafe 5-8
Saturday 12/31: Those Guys New Years Eve at the Beacon 10-1am
EVERY WEEK!
Margarita Mondays w/Walt at Golden Lion 4:00-7:00pm (resumes in 2023)
Thirsty Thursdays with Walt @ Hurricane Patty's 5:00-8:00pm 
EVERY MONTH!
First Fridays: Walt solo @ Shaughnessy's  6-9pm (except January)
First Saturdays: Those Guys @ The Beacon Listening Room (starts 2/4/23)  
Second Fridays: Walt @ Hurricane Grill & Wings 6-9 (starts 2/10/23)
Second Saturdays: Walt @1405 Saloon 1-4pm (starts 2/11/23)
Third Fridays: Walt @ Oasis 6-9:30pm
Third Saturdays: Walt at Brass Tap 7-10pm
Last Fridays: Walt solo @ Lagerheads 6pm-9-ish pm
Last Saturdays: Golden Lion (starts 3/25/23)
Venue info and directions can be found by clicking on the Schedule link at the top of the page!
R.I.P. Banner Thomas, Shelton Irwin, Jim Essery and Rob Piazza! Those Guys alumni who left us too soon!